Garden Care NSW & ACT
If you've got a black thumb but you want to enjoy a garden that looks like it's been touched by a green thumb, we can help you with all your Garden care in NSW & ACT at Jim's Mowing.
Garden care is more than just throwing the mower around or potting a few plants. If you want a garden that thrives and you're sick of pull starting the mower, running out of petrol or watching your herbs and treasured plants wilt, a Jim's Mowing specialist can take all the pressure off and have your garden looking fabulous.
We understand that there are different requirements with garden maintenance in NSW & ACT; you might have lots of grass or none, you might have lots of trees or heaps of small plants – you might even have a deck or a balcony that you want to enhance.
At Jim's Mowing, we work with you to get your garden looking exactly as you please. We can help you grow an edible garden, or we can assist with getting that rose bush flourishing.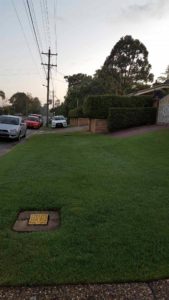 What a Programmed Lawn Care Package can do for your Lawn.
In winter your lawn stops growing and typically it looks terrible. Right? But, a planned year-round lawn care maintenance program can have your lawns looking like this even in July. These photos were taken in the Penrith NSW area in July 2016 by our Franchise Support Manager. Consistent fertilising, aerating, controlling of weeds and pests will ensure a rich, lush lawn that looks manicured throughout the year.
For a durable, healthy, attractive lawn you need to take a long term view and put a lawn care program in place. Your Jim's Mowing representative is the perfect person to help you get your lawn looking it's best and keep it looking that way. These packages are designed to complement the lawn mowing service you already enjoy, to further develop a truly beautiful lawn. Ask your Jim's Mowing representative which package is best suited to your lawn, and have your lawn looking great.
We can also trim hedges, prune trees, cut grass and plant trees that suit your lifestyle, using our expert knowledge that means your garden will bloom into life, not waste away with weeds or die from lack of water.
If you're too busy to mow, prune, cut or plant but still want to enjoy a stunning garden landscape that perfectly suits your environment, call us at Jim's Mowing and we'll send out a specialist to help you.
From rubbish removal to scheduled mowing, we can handle all your gardening and maintenance so that you can simply kick back and enjoy your luscious surrounds – and maybe even pick a fresh lime from your garden for your drink. Wouldn't that be sweet?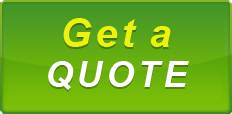 Call us today for an obligation free quote on 131 546 or Enquire Online